That's Right today is my Birthday and I thought I would celebrate by giving one of you a gift! (I'll get to that in a minute.)
One of my favorite things about my birthday is I feel like I get to start over. Its a new year for me and I plan to make it the best one yet!
So here are a few of my crafty goals
1. 360 photo project
2. Catch up on my scrapbooks
3. Handmade Christmas for my kids
4. Complete a real Quilt
5. Learn how to use my saw and build a piece of furniture
6. Focus on being more organized (time and home)
and Most important
7. Spend more Quality time with my Family
If you've been reading my blog for a while you probably know I love many different craft products and styles. I have a hard time sticking to only one type of craft. My current addiction is crocheting and I just can't seem to stop buying patterns. So for my birthday giveaway I decided to go through my huge stack (3 binder full-don't tell my hubby ;) and pick a few of my favorites that I haven't made yet.
One lucky winner will win one hat in the style, the color, and the size of their choice.
Here are the three you have to choose from
Flapper Beanie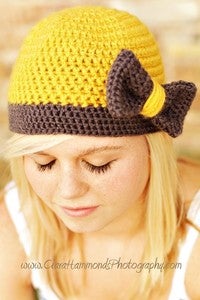 Triangle Posh
Snuggly Earflap
I've been dying to get to these so really its a win win for both us.
To Enter: (please leave an email address so I can contact you if you win)
Leave a comment telling me which style you would pick if you won
Extra entries: Leave a separate comment for each
1. Tell me your favorite Birthday memory
2. Follow my blog
3. Like Crystal's craft Spot of
Facebook
4. Blog, tweet, facebook etc. about this giveaway.
Giveaway will end Sunday July 3rd at Midnight. Good Luck! I'm off to enjoy my family, sit by the pool, make myself a yummy cake, and get ready for my date with my hubby tonight. Did I mention I love birthdays?!?